Research und Innovation in Jena


Please noticed that the german part of this site is up to date with further information.

Latest news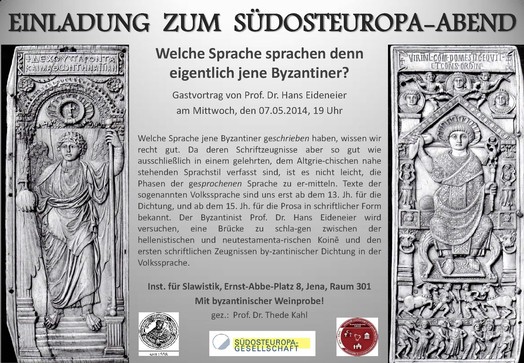 "Carpathian spring concert"- Music from forgotten countries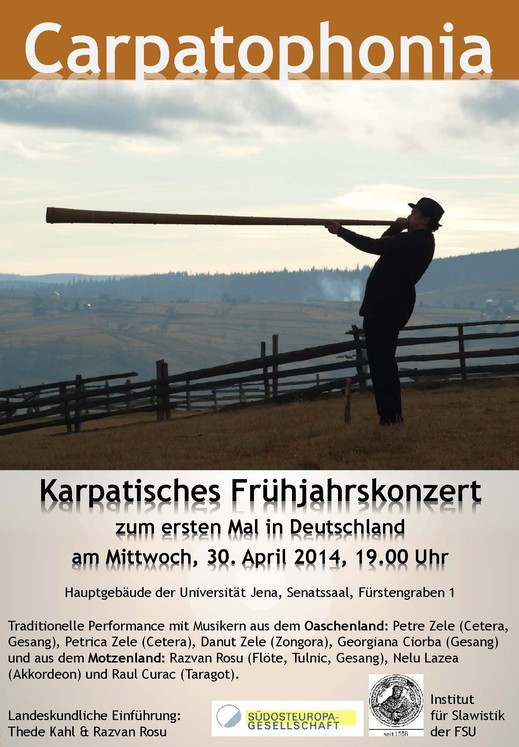 Request for Proposal (RFP)

The research training group "Cultural Orientations and Institutional Order in Southeastern Europe" (DFG-Graduiertenkolleg 1412), which is funded by the Deutsche Forschungsgemeinschaft (German Research Foundation) and the Federal State of Thuringia invites applications for
1 Postdoc Position
which is to be filled by 01st of July, 2014 for a 18 months duration (without possibility of prolongation) by (exceedingly) qualified people from the below-mentioned disciplines.

Applications should include:
- Curriculum Vitae
- diplomas
- one copy of the Doctoral Thesis
- a research proposal (app. 5 pages)

and should be send at the latest on 15 April, 2014 (Deadline for applications) to:
Prof. Dr. Wolfgang Dahmen
Institut für Romanistik der Friedrich-Schiller-Universität Jena
Ernst-Abbe-Platz 8
D-07743 Jena

You will find further detailed information here.



Study week in february in 2014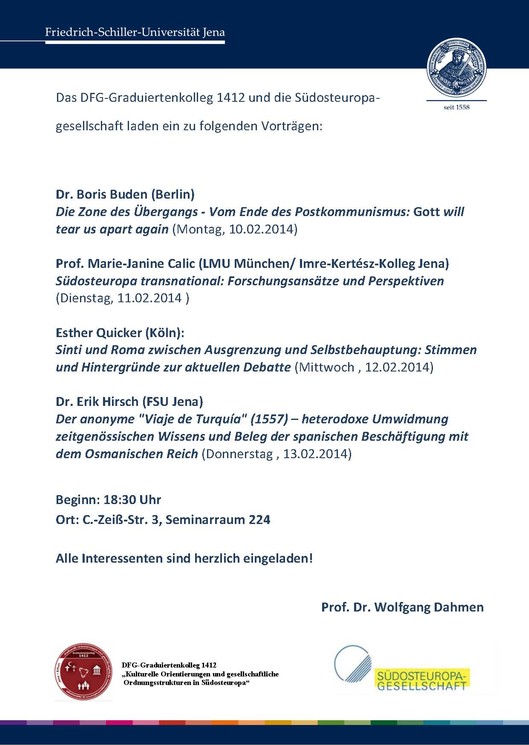 Previous Events

Lecture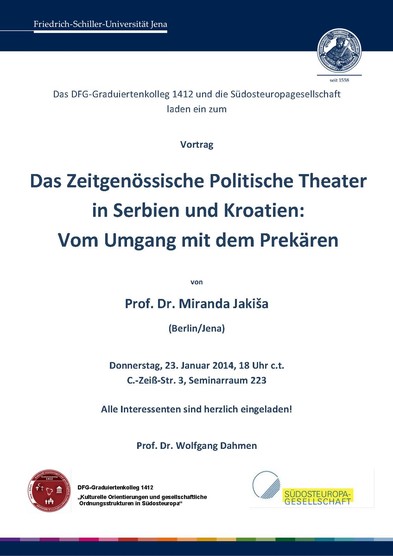 "Macedonian Exile" - A movie evening with introducing lecture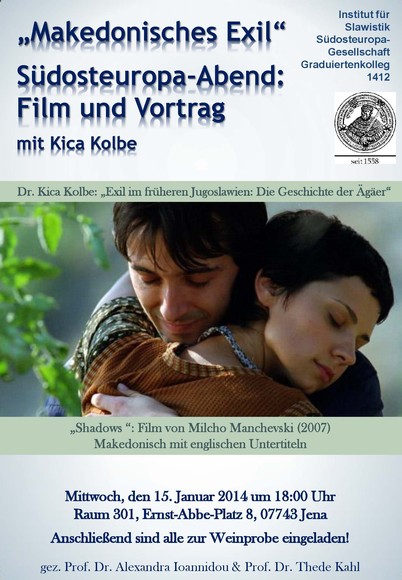 Lecture on Romania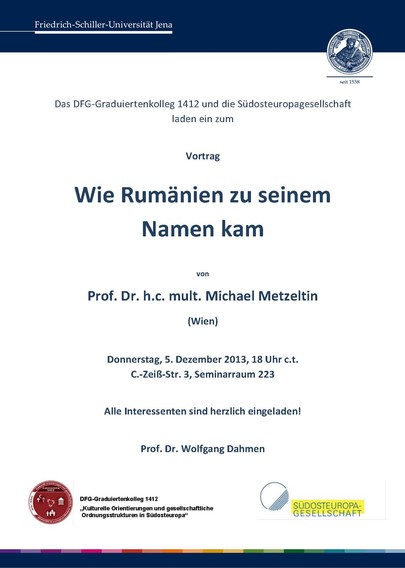 Cyprus night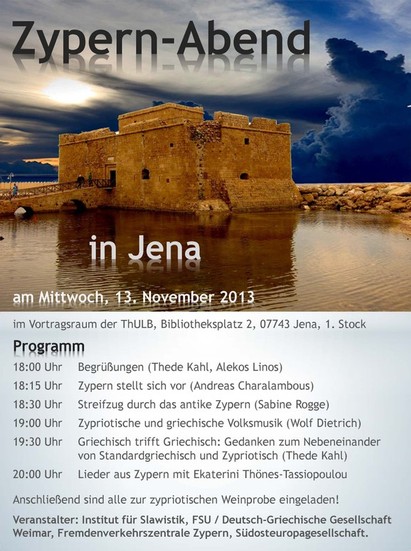 "Day of Romania" at the 23th October in 2013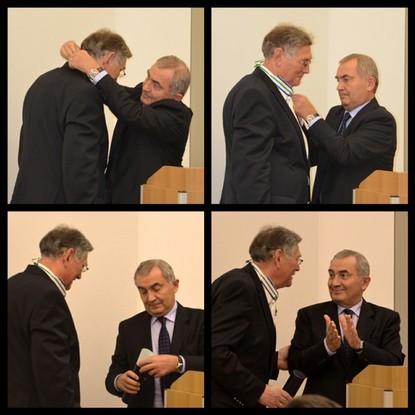 Series of lectures on the issue "group-focused enmity in southeastern europe"